We'd have a shack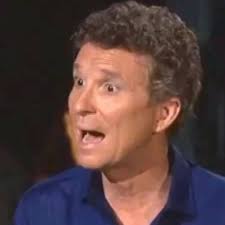 Ah.
The french TV host
Denis Brogniart
is known for answering "Ah" on a confused tone whenever he hears something unexpected
[1]
. In 2010, during an episode of a french reality TV show called
Koh-Lanta
, in which contestants try to survive as long as possible on a deserted island, the following conversation happened between Denis Brogniard and one of the contestants:
- « Qu'est-ce que vous auriez en plus dans cette équipe s'il y avait plusieurs garçons… Laurence ?
- Bah déjà on aurait une cabane.
- Ah. »
Which, once translated in english, might be funnier to you:
- What else would this team had accomplished if you had more than one male contestant… Laurence?
- Well, for a start, we'd have a shack.
- Ah.
The absurdity of the contestant's answer, the genuine spontaneity of Denis Brogniart's "Ah", combined with his facial expression as he says it, gave this moment strong
meme
potential. Here's a short video of this scene - in french obviously:
It is only around 2017 that this meme became popular in french circles, thanks to a series of video remixes.
In response to the popularity of this video, Denis Brogniart was interviewed, and admitted that he finds the popularity of his "Ah" enjoyable and funny
[2]
. Good news, as it is always better to laugh with someone rather than laughing at them. Below is the interview - in french - along with a few remixes of his "Ah" afterwards:
Popularity
Template
If you want to create your own media involving Denis Brogniart's "Ah", you can use the image template and green screen video below: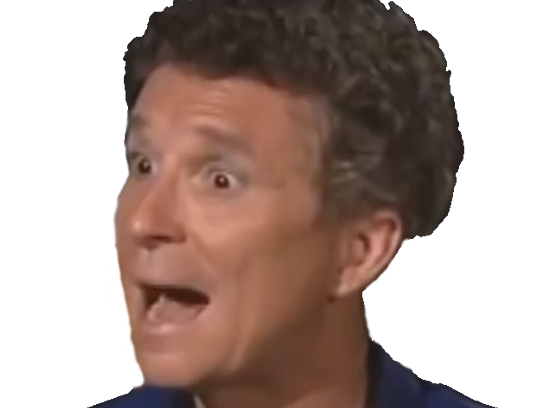 Gallery
Click on an image to see it in its original size.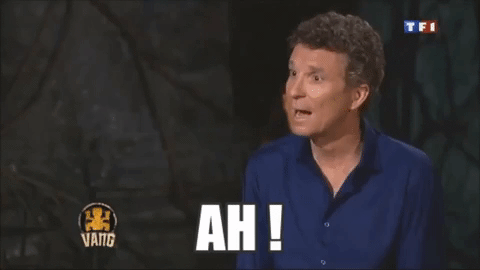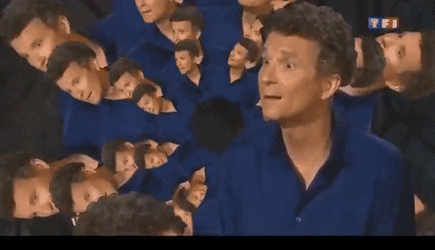 ---
Just the "Ah"
---
This video contains a major
spoiler
for a moment in the
Game of thrones
series which was very poorly recieved by its audience
Sources & Links
[1]
Denis Brogniart as a meme
by Elle.
[2]
Denis Brogniart talks about his Ah!
by Huffpost.